About Japan Science Foundation (JSF)
Message from the Chairman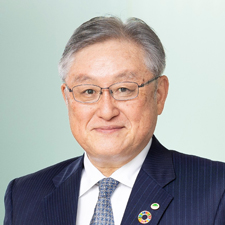 The Japan Science Foundation (JSF) was established in April 1960 with the consensus of industry, government and academia as a private foundation, the objective of which is to comprehensively promote projects related to the development of science and technology, thereby contributing to raising the standard for science and technology in Japan. Subsequently, JSF has, amid the changes of the era, striven to consistently encourage understanding of science and technology, and educate the general public. Its core facility, the Science Museum, is a youth-oriented social educational facility, which welcomes 500,000 visitors each year and by October 2015 had recorded an aggregate visitorship of 30 million people since its opening.
In order for Japan to maintain its position as a world leader in the field of manufacturing, it must produce large numbers of aspiring scientists and engineers. I believe JSF contributes greatly to the cultivation of these specialists. Through various activities, we aim to enable young people to discover and experience the joys of science, technology, and manufacturing, fostering a love of science and technology. We hope this will lead them to undertake higher education in science and technology, and work to achieve their own aims and dreams. We also collaborate with the science and technology promotion projects implemented by the national government and seek the active support of manufacturing industry so that we may play a greater role in international society.
I thank you for your understanding and continued support and cooperation.
SAKAKIBARA Sadayuki
Chairman


JSF is certified the Privacy Mark to be granted to enterprisers which conduct proper handling of the personal information.