Aviation Museum Operation Department
Tokorozawa Aviation Museum
The Foundation has supported the operation and management of the Tokorozawa Aviation Museum since its establishment in 1993.
The Foundation provides high quality operation and sophisticated human resource services for the museum by using the operational know-how and assets accumulated in the operation of the Science Museum; such as efficient operation of permanent exhibitions; digitalization of the exhibition and information content; holding special exhibitions, open classes, craft workshops, large-screen films, and video festivals; research and study on the use and storage of aviation heritages as cultural assets; cultural activities including constant collection, storage, and management of aviation heritage documents, such as aviation documents originated from Tokorozawa; and public access to the storage bay.
Contact
Tokorozawa Aviation Museum website
http://tam-web.jsf.or.jp/contxe/
TEL 04-2996-2225 / FAX 04-2996-2531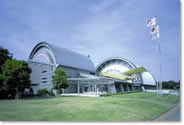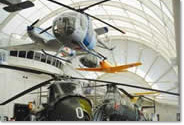 JSF is certified the Privacy Mark to be granted to enterprisers which conduct proper handling of the personal information.